Dermal fillers and injectables are used to smooth and boost volume in the skin. We can use fillers and injectables to diminish fine lines, wrinkles and other signs of aging.
What are 
Fillers & Biostimulators

?
Dermal fillers and injectables are prescription gel substances that smooth wrinkles, fine lines, and other signs of aging when injected into the targeted area. They also increase collagen production and the elasticity of aging skin. Men and women consider dermal filler and injectables when they want to correct minor skin imperfections without undergoing invasive surgeries that require downtime or recovery periods.
If you want to make subtle changes to your face by reducing wrinkles, lines, folds and other imperfections, dermal fillers and injectables may be worth consideration. In addition to restoring a more youthful and rejuvenated appearance, dermal fillers provide the following benefits:
Little to no discomfort

Non-invasive, non-surgical

Quick appointments

No downtime or recovery


Immediate results that improve with time
Hyaluronic Acid Filler (HA Filler)

Bio-Stimulator Injectable

Calcium-Based Filler
Immediately following your treatment, you may return to your normal activities. You may have some slight swelling or redness, but that resolves itself within a day or two.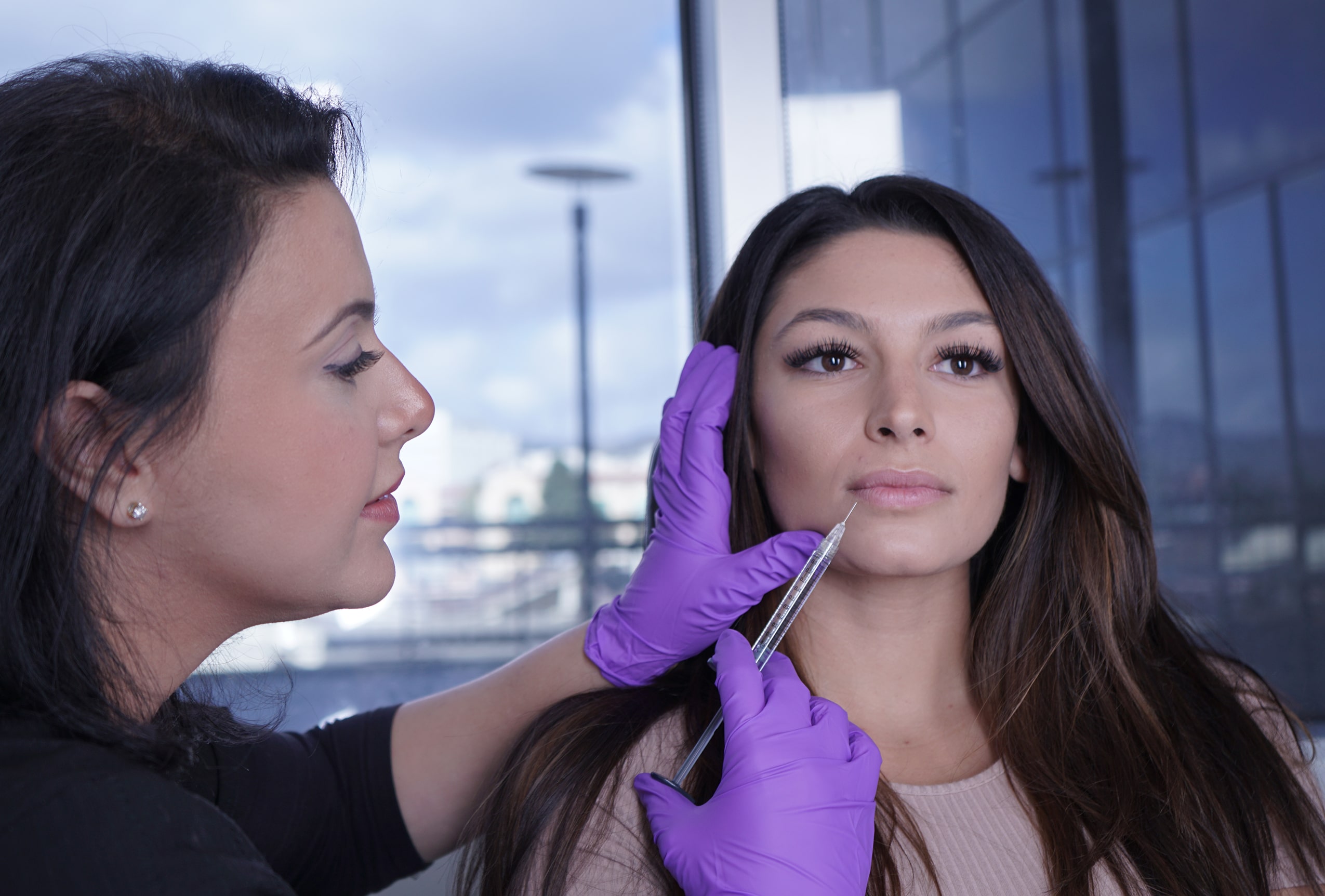 Frequently Asked Questions
Q: WHO IS AN IDEAL CANDIDATE FOR Fillers AND Biostimulators?
A: With age comes hollow cheeks, deeper lines and wrinkles, creases and folds, and skin that seems to sag. Anyone noticing these skin imperfections may be an ideal candidate for dermal fillers and injectables. Additionally, depending on the specific dermal filler, other imperfections, such as scars, are greatly diminished. Those who consider dermal fillers often do so as an alternative to more invasive surgeries and procedures.

Q: HOW DO I PREPARE FOR INJECTABLES?
A: There is no preparation for dermal fillers and injectables. If possible, the treatment may be performed on the same day as the consultation to determine which filler is the best option to achieve your goals.

Q: HOW LONG DOES AN INJECTABLES PROCEDURE TAKE?
A: Your appointment for dermal fillers and injectables takes a short time to complete – usually no more than 15 – 30 minutes. If other treatments or procedures are done during the same appointment, it may take a bit more time.


Q: WHEN WILL I SEE THE RESULTS?
A: The results from dermal fillers and injectables vary with each one. Some are immediately noticeable while others may take a while to take effect in the targeted area. With many of the fillers and injectables, they boost collagen and elastin production, which adds volume to the skin over the course of a few months.

Q: WHAT IS THE COST OF INJECTABLES?
A: Dermal fillers and injectables vary in terms of cost based on the extent of the area to be treated, how many injections are involved, and whether more than one treatment is performed at the same time. We can discuss the cost with you during your consultation as well as our payment options and financing offered through CareCredit®.

Q: WILL I HAVE SCARS AFTER?
A: Dermal fillers and injectables do not leave scars.