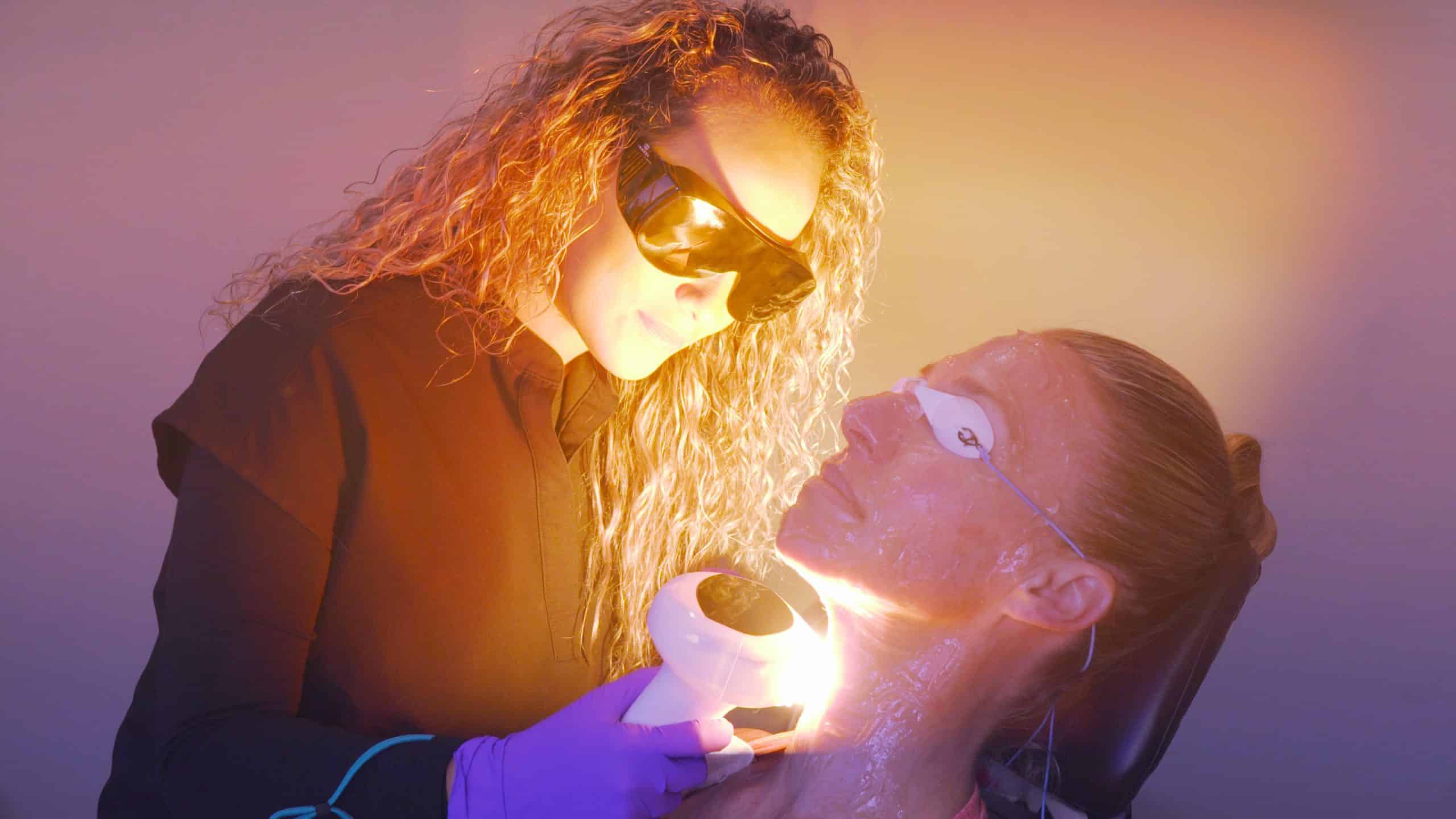 We all need to rejuvenate our appearance to look as good as we feel. Kian Karimi, MD, FACS, double board-certified plastic surgeon and his team of highly skilled practitioners at Rejuva Medical Aesthetics, offer medspa services to people living in and around Los Angeles, Beverly Hills, and Brentwood, CA, who want a more refreshed and youthful appearance.
Body Sculpting
Body sculpting includes cosmetic procedures and treatments that reshape and tighten areas of the body that tend to sag or loosen with age. Using minimally invasive body contouring techniques, people can restore their youthful appearances helping them look and feel better than ever.
Read More
Spider Vein Treatment
Commonly seen on legs, spider veins are the thin veins on the surface of the skin that are dark red or purple. Using a laser vein removal, we can diminish and eliminate their appearance revealing sexy, smooth legs. Read More
Varicose Veins
Commonly seen on legs, spider veins are the thin veins on the surface of the skin that are dark red or purple. Using a laser vein removal, we can diminish and eliminate their appearance revealing sexy, smooth legs.
Read More
Laser Treatments
Laser treatments are minimally invasive skin rejuvenation therapies using laser energy to treat skin imperfections, including sun damage and spider veins in addition to diminishing wrinkles and fine lines.
Read More
Microneedling
Microneedling uses tiny needles on a handheld device that makes controlled micro-channels in the skin where aging has begun to reveal itself. This causes the skin to react by stimulating collagen and elastin to send to the area to heal it. Once this happens, the collagen adds volume to the skin, and the elastin helps return the skin to its original state.
Read More
Skin Tightening
Skin tightening involves minimal and non-invasive treatments to tighten skin by stimulating collagen and elastin production to tighten the skin on specific areas of the body. These treatments work best on areas like the face, neck and other areas to restore contour and definition revealing a younger, healthier appearance.
Read More
Scalp & Hair Restoration
Hair Restoration involves injecting PRF or A-Cell to the scalp to activate hair follicles supporting hair growth in areas where you are starting notice thinning while also improving its' thickness.
Read More
Tattoo Removal
Tattoo removal is a popular procedure, and thanks to new laser technology known as PicoSure, it is more effective than ever. The procedure can be done non-invasively without resulting in scarring.
Fillers & Injectables
Dermal fillers and injectables are used to smooth and boost volume in the skin. We can use fillers and injectables to diminish fine lines, wrinkles and other signs of aging.
Read More
PDO Threads
PDO Threads are used to stimulate collagen growth beneath the skin. These threads are inserted in specific areas such as your jawline to eliminate wrinkles and restore a full appearance. The threads dissolve within the body over 4-6months, during which, it promotes collagen generation. You will likely continue to see results for a full year after insertion.
Read More
Smile Lines
Smile lines, or nasolabial folds, are the folds of skin extending from the sides of your nose to the corners of your lips. These lines tend to deepen with age, growing in both length and depth. Treatment options can vary from dermal fillers to PDO Threads.

Wrinkle Removal
Our skin naturally loses its youthful elasticity over time as collagen production decreases. Wrinkle smoothers can reduce the appearance of wrinkles for a fraction of the cost of a full facelift.
Frequently Asked Questions
Q: What is a MedSpa?
A: MedSpa treatments are minimally and noninvasive, nonsurgical treatments that revitalize the skin, body, and mind. At Rejuva Medical Aesthetics, we help our patients improve their appearance with laser skin resurfacing, dermal fillers and injectables, and other non-invasive treatments in a tranquil environment.
Medical spa is our name for a range of treatments and procedures designed to rejuvenate your skin, mind, and body. We offer several types of cosmetic treatments and procedures that are minimally invasive and virtually pain-free. At Rejuva Medical Aesthetics, we pamper customers and provide a relaxing and pleasant environment as our staff works to remove any stress. To help our clients alleviate any stress, we also use non-surgical treatments, injectable solutions, special therapies and FDA-approved fillers to revitalize the skin, allowing our customers to look and feel their best.
Q: What are the benefits of a medspa treatment?
MedSpa treatments are ideal for those who want to restore a more youthful appearance without undergoing invasive plastic surgery procedures. The other benefits of medspa treatments include:
Little to no downtime or recovery
Quick in-office treatments
Little or no pain or discomfort
Long-lasting results
Increased quality of life
Boost in self-esteem
Q: WHO IS THE IDEAL CANDIDATE FOR MEDSPA TREATMENTS?
Anyone wanting to correct minor skin imperfections and improve their appearance and life by looking and feeling younger is an ideal candidate for medspa treatments. Used individually or in combination with other treatments, medspa services are excellent ways to reverse the signs of aging and enhance the overall appearance.
Q: WHAT DO I DO TO PREPARE FOR MY MEDSPA TREATMENTS?
With many medspa treatments, there is no preparation; however, for those that may require it, we provide detailed instructions to ensure a successful outcome.
Q: WHAT HAPPENS DURING MY MEDSPA TREATMENTS?
Each treatment is different, but the goal is to enjoy the experience. At Rejuva Medical Aesthetics, Dr. Kian and his aesthetics team offers the following medspa treatments:
Q: HOW LONG DOES IT TAKE TO PERFORM MEDSPA TREATMENTS?
The time it takes to perform medspa treatments varies with each treatment. During a consultation, we can discuss the time involved to complete the selected treatments.
Q: WHAT TO EXPECT AFTER MEDSPA TREATMENTS?
Following medspa treatments, the downtime and recovery vary with some treatments having none to speak of while others may require some rest and even a few days away from work.
Q: WILL I HAVE SCARS FROM MEDSPA TREATMENTS?
MedSpa treatments are typically nonsurgical and non-invasive treatments, which means no scars. Even those that may be slightly minimally invasive leave no visible scars.
Q: When will I see the results?
With some medspa treatments, the results are immediately visible and get better over time. For those that may cause slight swelling or bruising, the results may be somewhat visible but improve as the swelling subsides.
Q: HOW MUCH DO MEDSPA TREATMENTS COST IN LOS ANGELES?
The cost of medspa treatments are based on the selected treatments, how many treatments are necessary and whether a combination of treatments and procedures are done at the same time. During your consultation, we can discuss the cost with you as well as our payment options and financing through CareCredit®.
Medical Spa Before & After Gallery