Neuromodulators and Neurotoxins are used to relax facial muscles to smooth and minimize the appearance of fine lines, wrinkles.
What are 
Wrinkle Removers / Neuromodulators

?
Wrinkle relaxers are neurotoxins/neuromodulators — cosmetic injectables used to relax the dynamic facial muscles  that contract and cause deep facial lines to appear. These injectables temporarily prevent the muscles from contracting, effectively diminishing the appearance of facial lines. 
Neuromodulators and Neurotoxins have successfully diminished fine lines, wrinkles, creases, and folds to create a more youthful look. It has stood the test of time because it also offers the following benefits:
No downtime or recovery
Quick treatment
Can be used in combination with other procedures and treatments
Long lasting
Types of Injectable wrinkle relaxers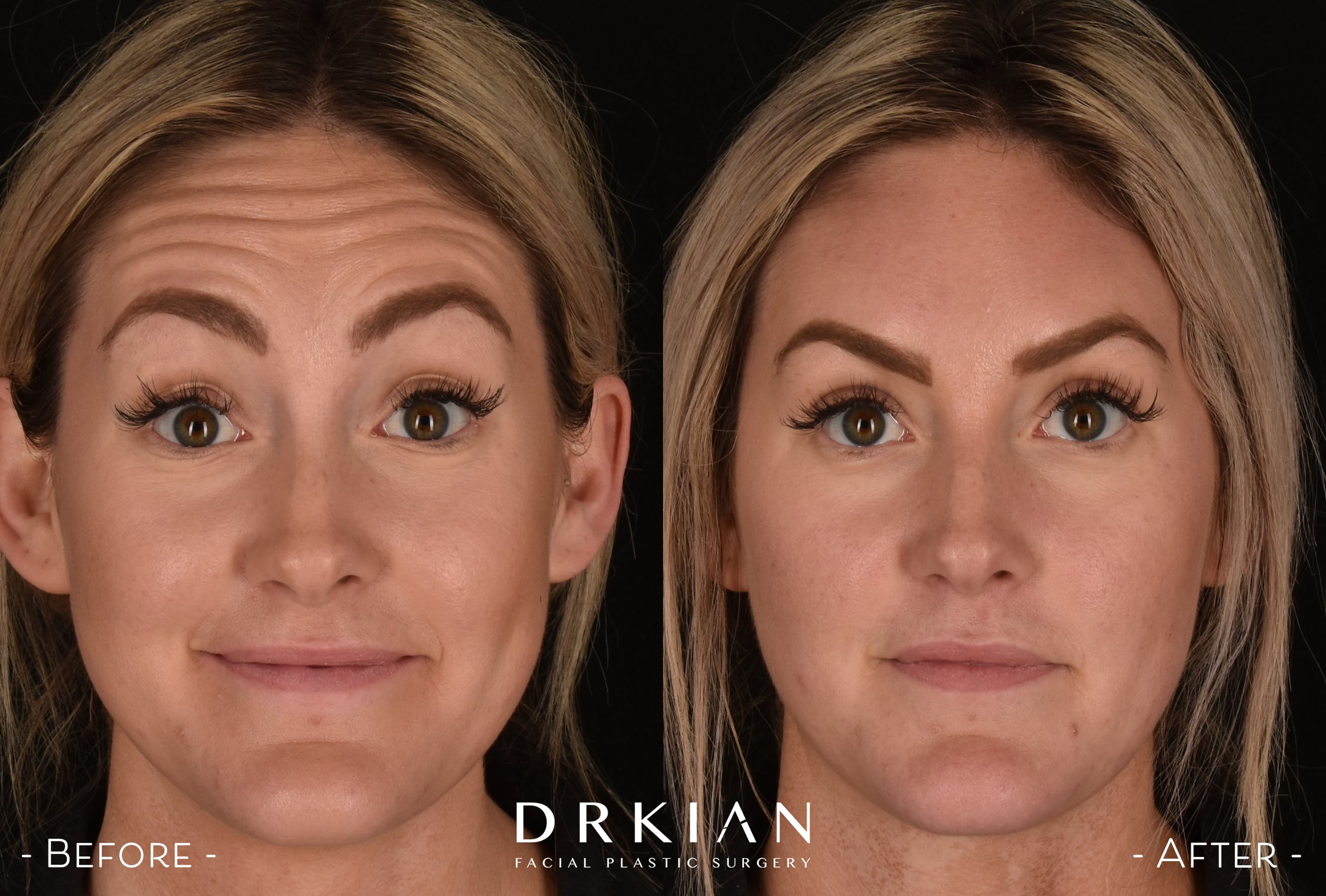 There may be some slight swelling or redness at the injection site, but an ice pack typically reduces the risk of these side effects. Any leftover swelling resolves itself within a few hours or a day.
Frequently Asked Questions
Q: WHO IS AN IDEAL CANDIDATE FOR Neuromodulators?
A: If you have a tired or worried look on your face all the time, you may want to consider Neuromodulators. It relaxes the muscles associated with worry lines and furrowed brows to lift and smooth the area. Some Neuromodulators, like BOTOX, can also treat excessive sweating, overactive bladder, and migraines so that anyone suffering from those conditions can get relief.

Q: HOW DO I PREPARE FOR Neuromodulators?
A: There is no preparation for Neuromodulators; however, we do recommend you schedule a consultation for an overall evaluation to determine which Neuromodulator is the best option to achieve your desired look. 

Q: HOW LONG DOES A Neuromodulator PROCEDURE TAKE?
A: Most Neuromodulator treatments are completed within 30 minutes unless other treatments or procedures are done in conjunction with the injections.


Q: WHEN WILL I SEE THE RESULTS?
A: You will begin to see results from Neuromodulators within a few days, with most of the results appearing within a week. It is important to note that the results are a very natural looking expression rather than the common misconception of a "frozen" face.