Jeuveau is a prescription injectable to improve the look of moderate to severe frown lines between the eyebrows. We treat furrowed brows on men and women with Jeuveau to create a more relaxed appearance.
Jeuveau is an injectable neuromodulator which temporarily smoothes moderate to severe lines between the brows (glabellar lines).
Jeuveau has successfully diminished fine lines between the eyebrows to create a more youthful look. It has stood the test of time because it also offers the following benefits:
No downtime or recovery
Quick treatment
Can be used in combination with other procedures and treatments
Long lasting
Immediately following Jeuveau injections, you may return to your normal routine with no issues. You may have some slight redness or swelling at the injection site, but that resolves itself within a few hours or by the next day.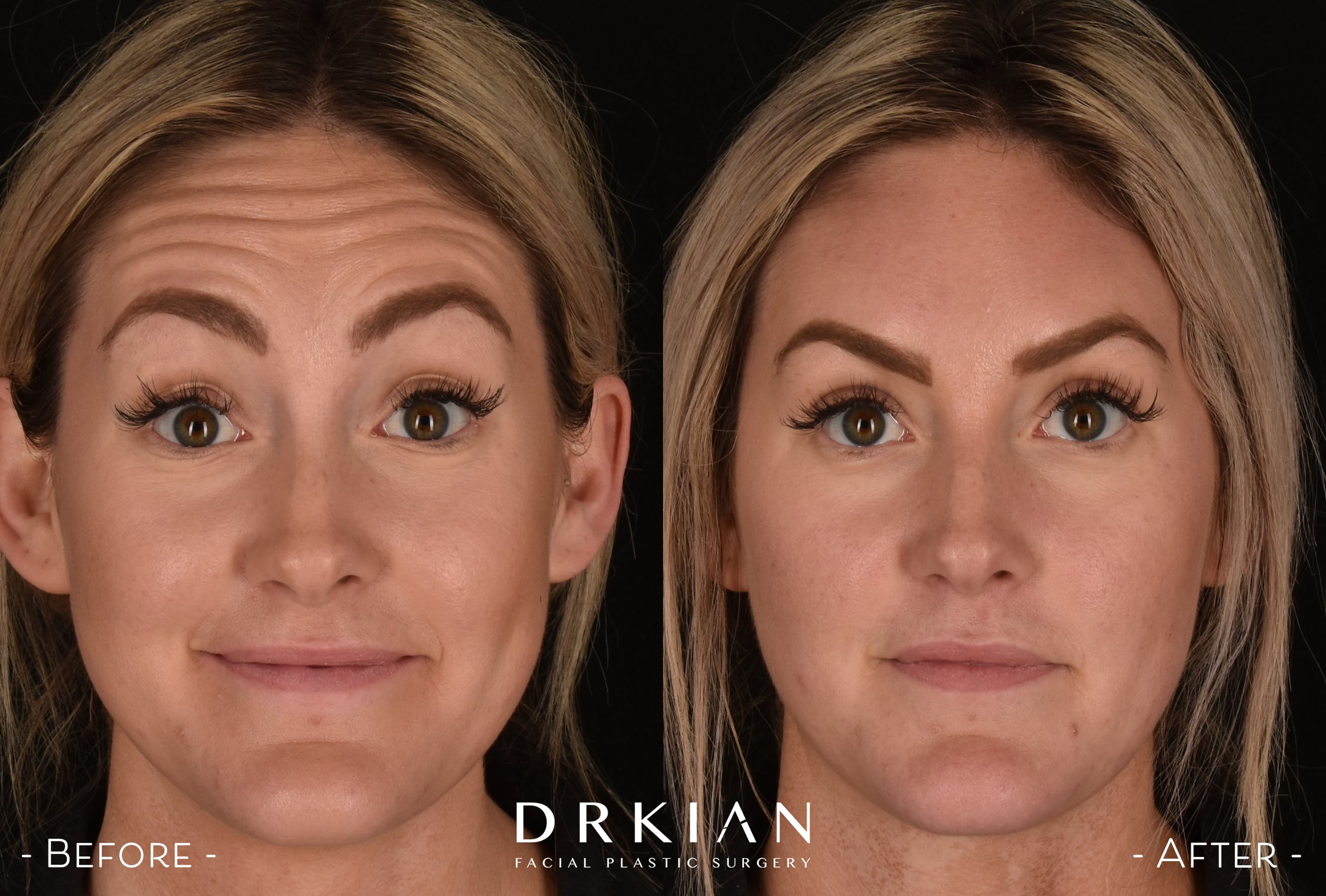 Frequently Asked Questions
Q: WHO IS AN IDEAL CANDIDATE FOR JEUVEAU?
A: If you have pronounced lines between your eyebrows (glabellar lines) that are causing a tired or worried look all the time, you may want to consider Jeuveau. It relaxes the muscles between the brows to smooth the area. 
Q: HOW DO I PREPARE FOR Jeuveau?
A: There is no preparation for Jeuveau injections; however, we do recommend you schedule a consultation for an overall evaluation to determine if Jeuveau or another dermal filler or injectable is the best option to achieve your desired look. It is also important to make sure you can tolerate Jeuveau without any adverse reaction.

Q: HOW LONG DOES A Jeuveau PROCEDURE TAKE?
A: Most Jeuveau treatments are completed within 30 minutes unless other treatments or procedures are done in conjunction with the injections.

Q: WHEN WILL I SEE THE RESULTS?
A: You will begin to see results from Jeuveau within a few days, with most of the results appearing within a week. 

Q: WHAT IS THE COST OF Jeuveau?
A: The cost of Jeuveau varies with each person based on the area treated, how many injections are necessary and whether other treatments or procedures are performed at the same time. During your consultation, your practitioner reviews the costs as well as payment options and financing. We accept cash, credit cards, and checks as well as offer financing through CareCredit®.