As an alternative to BOTOX®, Dysport® is a cosmetic injectable that temporarily reduces the appearance of wrinkles, lines, and folds that appear around the eyes, forehead, and mouth. We treat men and women with Dysport to restore a more relaxed and younger-looking appearance.
Dysport is an alternative cosmetic injectable to BOTOX and Xeomin® that reduces the appearance of wrinkles, fine lines, and other skin imperfections that appear with age. It works by blocking the signal from the nerve to the muscle to temporarily prevent the treated muscle from contracting and exaggerating the degree of the wrinkles.
Dysport is used to treat areas of the face that show significant signs of aging as it offers the following benefits:
Effective at reducing worry lines and furrowed brows
Quick results with continued improvement
Spreads across targeted area more evenly
Has no side effects
No recovery or downtime
There may be some slight swelling or redness at the injection site, but an ice pack typically reduces the risk of these side effects. Any leftover swelling resolves itself within a few hours or a day.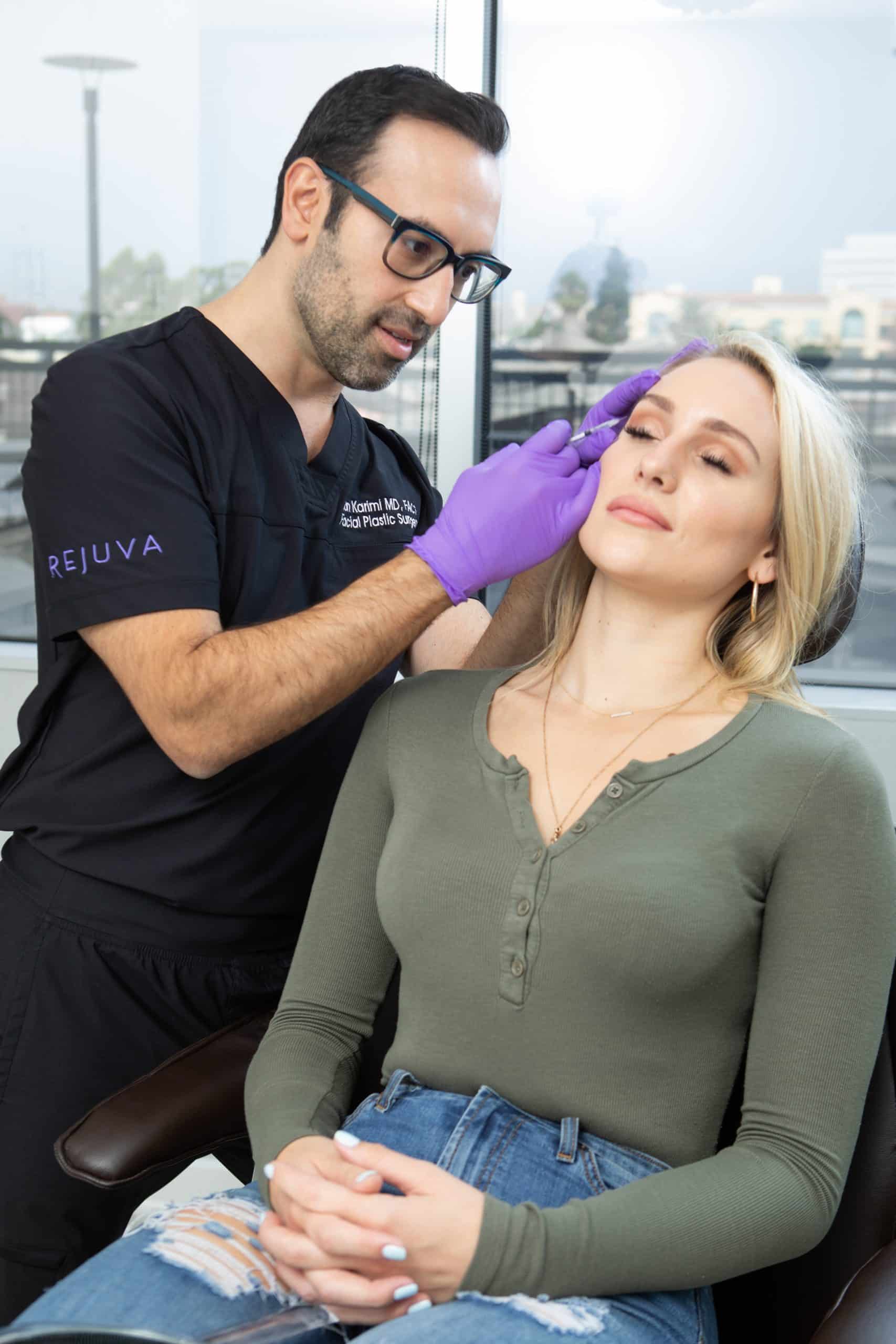 Frequently Asked Questions
Q: WHO IS AN IDEAL CANDIDATE FOR DYSPORT?
A: If you have noticeable worry lines, vertical lines between your eyebrows, or other lines and folds caused by contracted muscles, you may be an ideal candidate for Dysport. It is often chosen when you don't get the results you want from BOTOX, or want to see quicker results. It is necessary to evaluate your overall health and medical history, including allergies, to ensure you can tolerate Dysport.
Q: HOW DO I PREPARE FOR DYSPORT?
A: We recommend you schedule a consultation with Dr. Kian so he can evaluate your face and determine if Dysport or another injectable is the best option to achieve your desired look. It is common for the treatments to be done during the same appointment.

Q: HOW LONG DOES A DYSPORT PROCEDURE TAKE?
A: Dysport injections typically take only about 15-30 minutes to perform depending on the area being treated. Only one treatment is necessary for most patients.

Q: WHEN WILL I SEE THE RESULTS?
A: The results from Dysport injections are slightly noticeable immediately following the treatment. The full results take a few weeks to reveal themselves. You can expect the results to last for up to six months. Unless maintained, the lines and wrinkles reappear once Dysport has worn off.

Q: WHAT IS THE COST OF DYSPORT?
A: The cost of Dysport injections is based on the area where the injections occur, the number of injections needed to treat the area, and whether other treatments are performed at the same time. We can discuss the cost with you during your consultation along with our payment and financing options. We accept cash, checks, and credit cards in addition to offering financing through CareCredit®.