BOTOX® is the most popular prescription injectable to relax and diminish the horizontal lines across the forehead. We treat furrowed brows and worry lines on men and women with BOTOX to create a more relaxed and youthful appearance.
Most people start to lose elasticity in their skin as they age. When this happens, they look older, tired, and even aggravated. BOTOX is a prescription injectable most often used to treat the horizontal lines across the forehead, crow's feet, and the vertical lines between the eyebrows. It also diminishes lines and wrinkles around the mouth and nose.
BOTOX is made from a refined form of botulinum toxin A that temporarily paralyzes the muscles associated with these imperfections. When properly injected by a trained professional, the result is a smoother complexion and a natural, younger appearance.
Over the past decade or so, BOTOX has been FDA approved to treat other chronic health issues. It is approved to treat excessive underarm sweating, overactive bladder, and migraines.
BOTOX has successfully diminished fine lines, wrinkles, creases, and folds to create a more youthful look. It has stood the test of time because it also offers the following benefits:
No downtime or recovery
Quick treatment
Can be used in combination with other procedures and treatments
Long lasting
Immediately following BOTOX injections, you may return to your normal routine with no issues. You may have some slight redness or swelling at the injection site, but that resolves itself within a few hours or by the next day.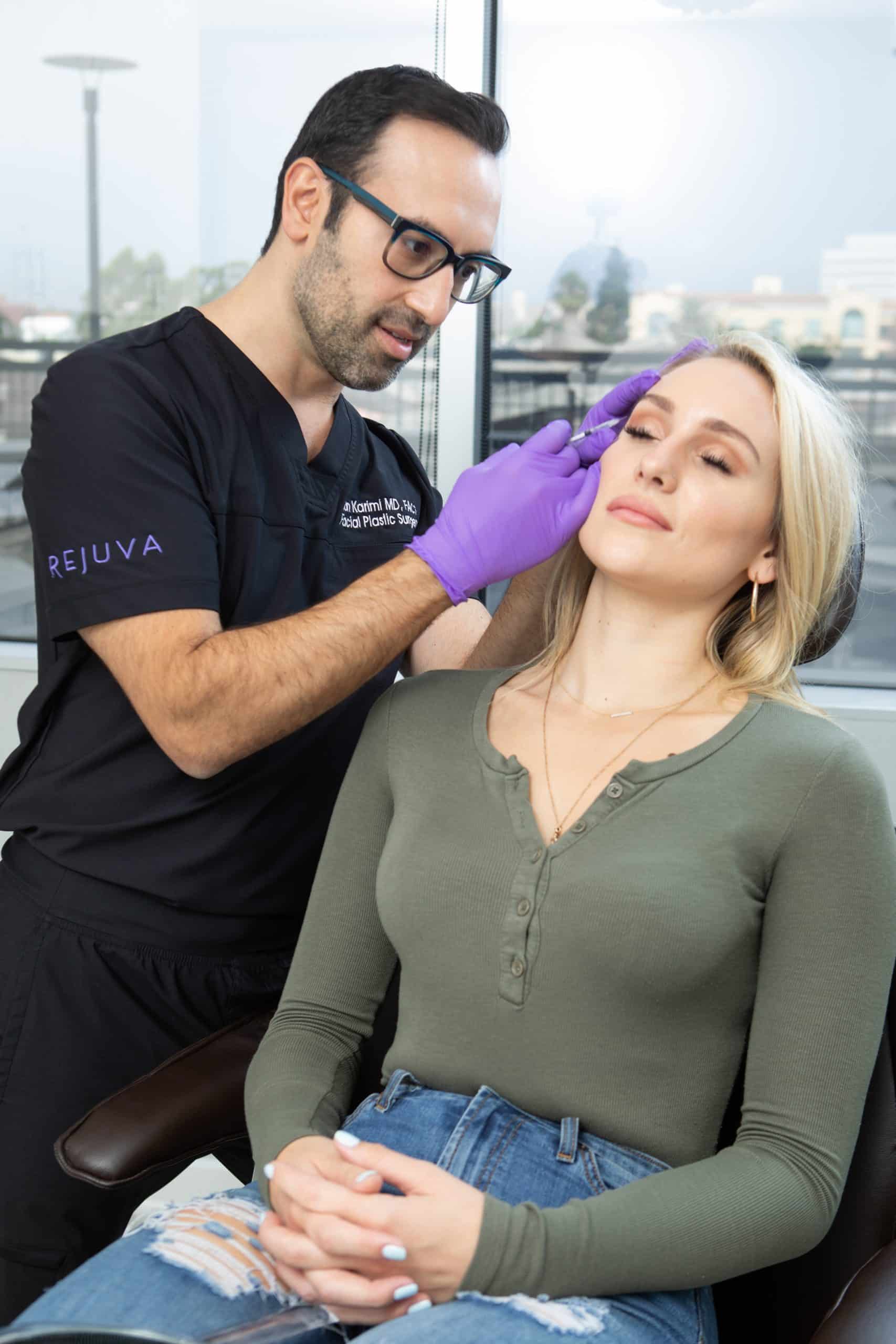 Frequently Asked Questions
Q: WHO IS AN IDEAL CANDIDATE FOR BOTOX?
A: If you have a tired or worried look on your face all the time, you may want to consider BOTOX. It relaxes the muscles associated with worry lines and furrowed brows to lift and smooth the area. It also treats excessive sweating, overactive bladder, and migraines so that anyone suffering from those conditions can get relief.
Q: HOW DO I PREPARE FOR BOTOX?
A: There is no preparation for BOTOX injections; however, we do recommend you schedule a consultation for an overall evaluation to determine if BOTOX or another dermal filler or injectable is the best option to achieve your desired look. It is also important to make sure you can tolerate BOTOX without any adverse reaction.

Q: HOW LONG DOES A BOTOX PROCEDURE TAKE?
A: Most BOTOX treatments are completed within 30 minutes unless other treatments or procedures are done in conjunction with the injections.

Q: WHEN WILL I SEE THE RESULTS?
A: You will begin to see results from BOTOX within a few days, with most of the results appearing within a week. It is important to note that the results are a very natural looking expression rather than the common misconception of a "frozen" face. You notice the change, but most other people will comment on how good you look but won't realize you've had BOTOX.

Q: WHAT IS THE COST OF BOTOX?
A: The cost of BOTOX varies with each person based on the area treated, how many injections are necessary and whether other treatments or procedures are performed at the same time. During your consultation with Dr. Kian, he reviews the costs as well as payment options and financing. We accept cash, credit cards, and checks as well as offer financing through CareCredit®. It is worth noting that when BOTOX is used as a cosmetic treatment, insurance typically does not offer coverage. When used for treating overactive bladders, excessive sweating, and migraines, insurance plans may provide some coverage.