Have you been struggling with a double chin or stubborn neck fat? Are you constantly trying to hide it?
We are proud to announce that SculpSure Submental is now available at Rejuva Medical Aesthetics!
For A LIMITED TIME ONLY, Enjoy 10% OFF Your Next SculpSure Submental Treatment!*
About SculpSure Submental:
SculpSure, a non-invasive, non-surgical laser treatment commonly known for permanently removing fat in the stomach, flanks, back and inner thighs, now offers FDA-approved SculpSure Submental – the latest laser treatment designed to safely and effectively remove fat cells, leaving you with a younger and slimmer appearance.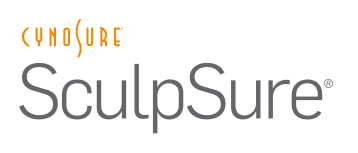 What To Expect During Your SculpSure Submental Treatment:
Fat reduction using SculpSure Submental is ideal for patients who have excess fat around the chin and neck that is difficult to reduce through diet and exercise alone. Using SculpSure's groundbreaking light-based laser technology, the SculpSure Submental laser raises the temperature of fat cells beneath the skin [while keeping the surface of the skin cool for maximum comfort during treatment] until they are destroyed. Once the fat cells are destroyed, they are naturally eliminated by your body over the next three to six weeks, during which patients will begin to see results.
Additional Benefits:
Best of all? SculpSure Submental treatments are safe for most skin tones, provides long-lasting results and patients are able to return to his or her daily activities immediately following treatment.
Patient experiences may vary and most require at least two to three treatments spaced six weeks apart for best results.
Contact Us:
For more information on SculpSure Submental treatments, visit us online at www.rejuvamedical.org/sculpsure-los-angeles.
To schedule an appointment for a complimentary consultation with one of Rejuva Medical Aesthetics' outstanding providers to assess your areas of concern or to schedule your next SculpSure Submental treatment, call us today at (424) 644-2400 or send us an email to info@rejuvamedical.org.
We look forward to having you!
*Offer Expires: December 8, 2017