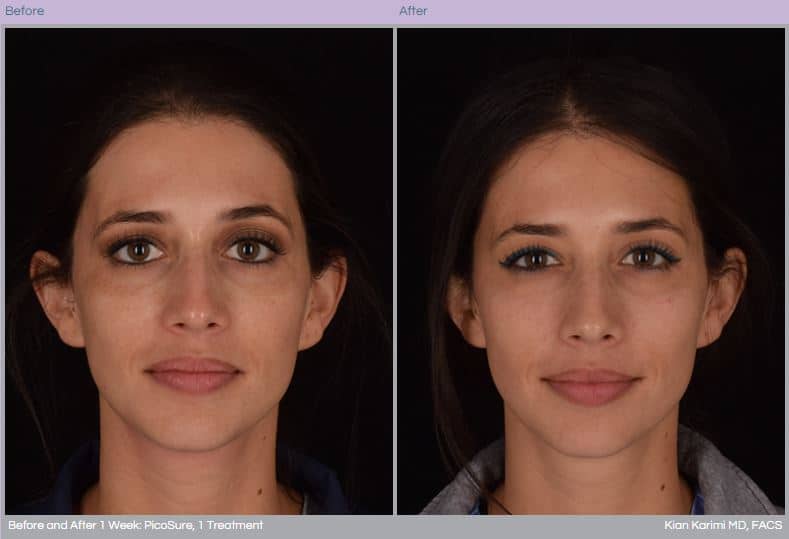 No matter where you're going or what you have planned, don't let pesky age spots, fine lines and wrinkles, acne scars and sun spots dampen your self-confidence.  Instead, look and feel your best!  At Rejuva Medical Aesthetics, our aesthetic experts are prepared to assist you achieve clear, radiant and beautiful skin to help you look your best!  Here is what we do to help you uncover beautiful skin:
Laser Treatments
When it comes to improving the look of your skin, our laser treatments can give you the youthful glow that you desire. Especially designed to help erase signs of aging such as sun damage, age spots, spider veins and wrinkles, these procedures are a popular and effective method for boosting your appearance in time for  Spring festivities.
Consider PicoSure®
An innovative and effective way to get your skin back in shape, PicoSure® is a cutting-edge treatment that uses short-pulses of energy to break down damaged cells in the skin. The results of this procedure are more precise and are widely celebrated for their effectiveness in treating age spots, wrinkles, sun spots, acne scars, and skin discoloration and even eliminating unwanted tattoos.
PicoSure® Offers Convenient Skin Improvement
One of the greatest benefits of selecting a PicoSure® treatment is how it can conveniently fit into your life. Although the duration of appointment time may vary, in most cases, a session can be completed in just about 10 minutes. Patients seeking to improve the look of their skin can expect to undergo two to five treatments in order to see best results.
And since the results are long-lasting, you can rest assured that you will be able to enjoy your new look for a long time to come.
If you have questions about PicoSure® or any laser treatments we provide, our team is here to help. At Rejuva Medical Aesthetics, we have helped patients around the world address their skincare needs and look forward to helping you put your best face forward.
Ready to take the next step?  Contact us to get started.