Otoplasty is the medical term for ear surgery and is performed on children and adults who have large or protruding ears. Otoplasty is done to reposition and reshape ears to be flush with the head.
Otoplasty is done to reposition and reshape ears to be flush with the head and make the ears look normal. It also offers the following benefits:
Easy procedure for children

Increases self-confidence

Stops any teasing from other people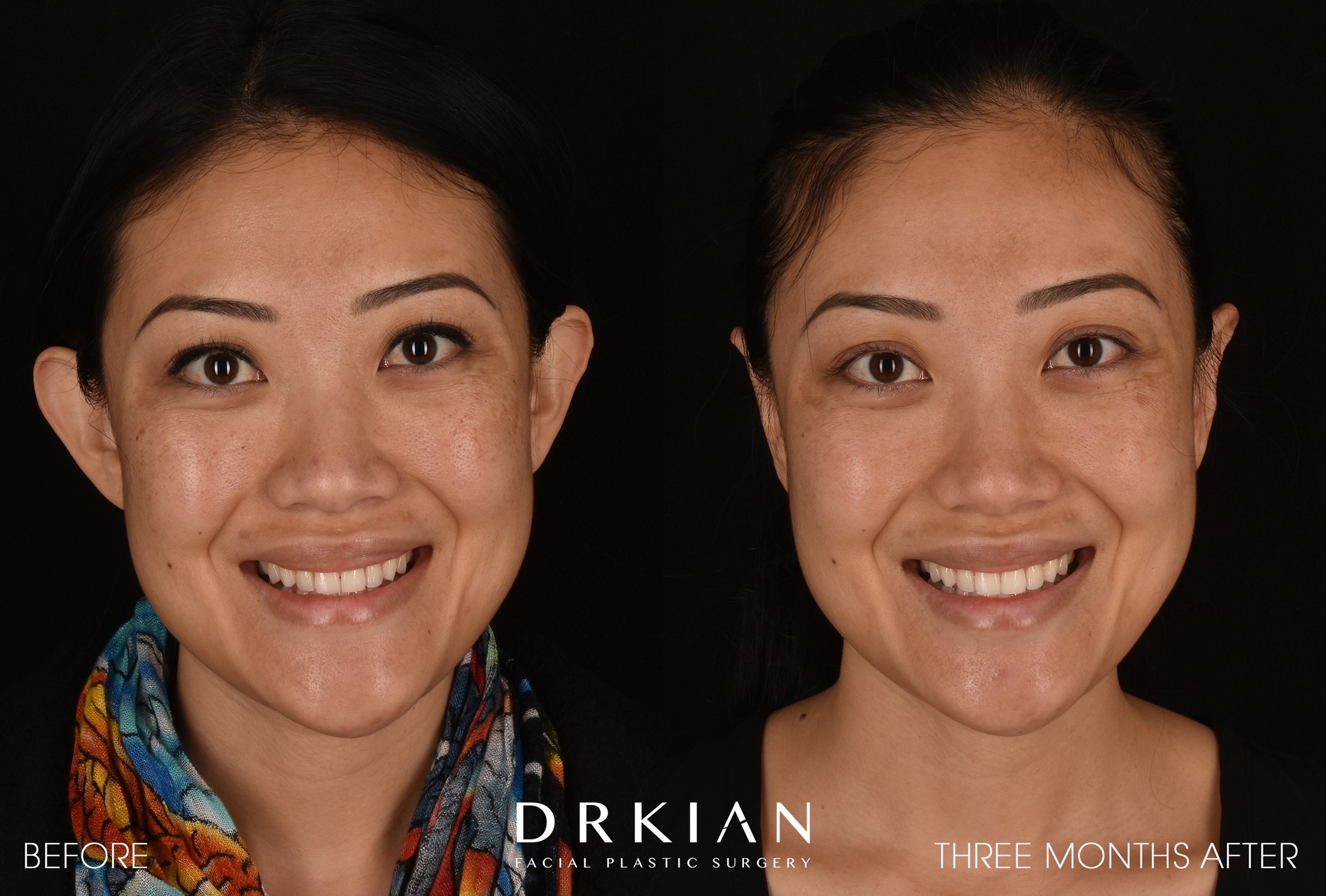 Following otoplasty, a dressing is placed on the ears along with a bandage wrapped around the head. This is done to protect and support the ears during the initial healing. A headband may be worn once the bandages are removed to provide continued support during the recovery. Most of the time, absorbable stitches are used and dissolve over time. Most people take a week off work or school following otoplasty. Once they resume their schedules, they must avoid any heavy lifting and strenuous activities for several weeks. This procedure is not painful and well tolerated by children, adolescents, and adults.
Frequently Asked Questions
Q: WHO IS AN IDEAL CANDIDATE FOR Otoplasty?
A: When ears are not positioned correctly or protrude from the head rather than lie flush with it, they look different and may cause a lot of embarrassment from teasing. This results in being very self-conscious and shy. Children and adults with large, protruding, or misshapen ears are good candidates for ear surgery.

Q: HOW DO I PREPARE FOR AN OTOPLASTY?
A: During a consultation, we provide you with a detailed list of instructions to prepare for your otoplasty. In addition to having an overall health check up by your primary care physician, we ask that you take some precautions to ensure a successful surgery and recovery. These include steps like no smoking several weeks prior to and following surgery and avoid any medications that may thin the blood a couple of weeks prior to surgery.
We also give you post-operative instructions so that you can make sure to have what you need for the first days following your ear surgery. One important detail is to have someone provide transportation to and from the procedure as well as stay with you for the first 24 hours.

Q: WHAT HAPPENS DURING THE APPOINTMENT?
A: Otoplasty is typically an outpatient procedure done under local anesthesia with sedation. During the procedure, excess cartilage is removed, and the ears are reshaped and repositioned to lay more against the head. If necessary, the ears may be pinned back by sewing them in the correct position. Even if only one ear is misshapen, both ears are typically done so that they look identical.

Q: HOW LONG DOES AN OTOPLASTY PROCEDURE TAKE?
A: Otoplasty takes two to three hours to perform.

Q: WHEN WILL I SEE THE RESULTS?
A: Although the results are immediate, there is some swelling and bruising around the ears. The full results are evident within a month.

Q: WHAT IS THE COST OF AN OTOPLASTY?
A: The cost of otoplasty varies with each patient based on the extent of the corrections to be made and whether other cosmetic procedures are performed at the same time. During your consultation, we can discuss the costs as well as payment and financing options. We accept cash, checks, and credit cards, and offer financing through CareCredit®.

Q: WILL I HAVE SCARS AFTER?
A: The incisions for ear surgery are made where the back of the ear and the head meet. This conceals incisions and scarring which greatly diminishes and virtually goes away over time.