Sunspots can be a source of insecurity for many people, forcing those affected to cover up and avoid certain activities. Trying product after product without results can be discouraging, and at times it seems like there's no solution. If you're dealing with sunspots, it's time to regain your self-confidence and stop allowing sunspots to control you. For a solution with proven results, try BroadBand Light (BBL).
What is BBL?
BroadBand Light (BBL) is a light-based therapy, similar to laser treatments that have become so popular. BBL allows for the precise treatment of a variety of skin conditions, including sun spots, age spots, fine lines and wrinkles! BBL treatments are tailored to match your specific skin condition delivers the results you desire.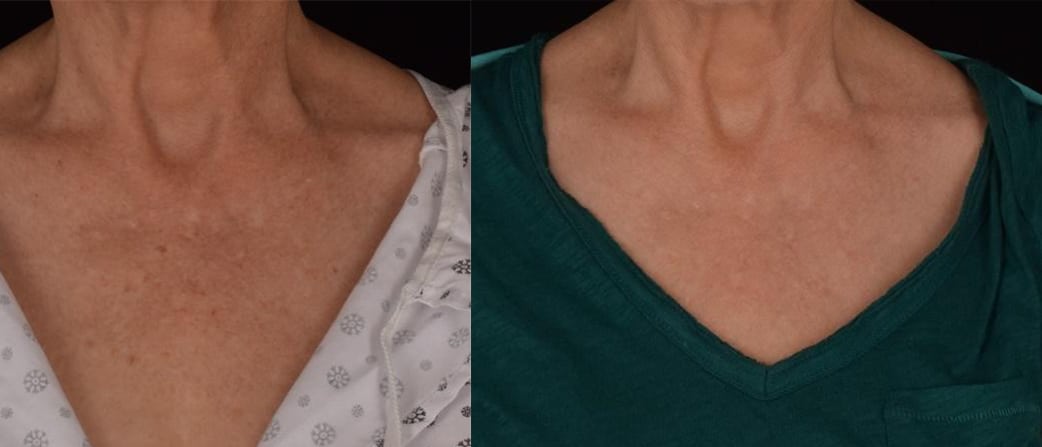 Before and After, 1 Treatment, BroadBand Light (BBL)
What are the Benefits?
BroadBand Light (BBL) therapy is a fast, inexpensive treatment that can effectively treat sun spots and other conditions. This low-risk treatment provides results that can be seen immediately without any downtime. The result is smoother, vibrant, and more youthful skin.
To learn more about BroadBand Light (BBL) therapy or to schedule an appointment for a complimentary consultation, please contact Rejuva Medical Aesthetics. Rejuva Medical Aesthetics is located in Los Angeles, California.