Treating lines, wrinkles, and other signs of aging has never been easier. We use Xeomin® on men and women who want to look younger and have a smoother complexion.
Xeomin is a cosmetic injectable used to relax the muscles in the face that contract and cause deep facial lines to appear. Like BOTOX and Dysport, Xeomin contains botulinum toxin A that temporarily prevents the muscles from contracting. It is different from BOTOX in that it does not contain any additives making the body less likely to become resistant to the molecule.
Xeomin targets facial muscles to relax them and reduces wrinkles and fine lines, as well as offers the following benefits:
Treats deeper, more pronounced lines and wrinkles
Lessens the pain that comes with migraine headaches
Quick, in-office treatment
No discomfort or pain during injections
Fast, long-lasting results
There is no recovery or downtime following Xeomin treatments aside from the possibility of slight redness or swelling at the injection sites. This resolves itself within a few hours or by the next day.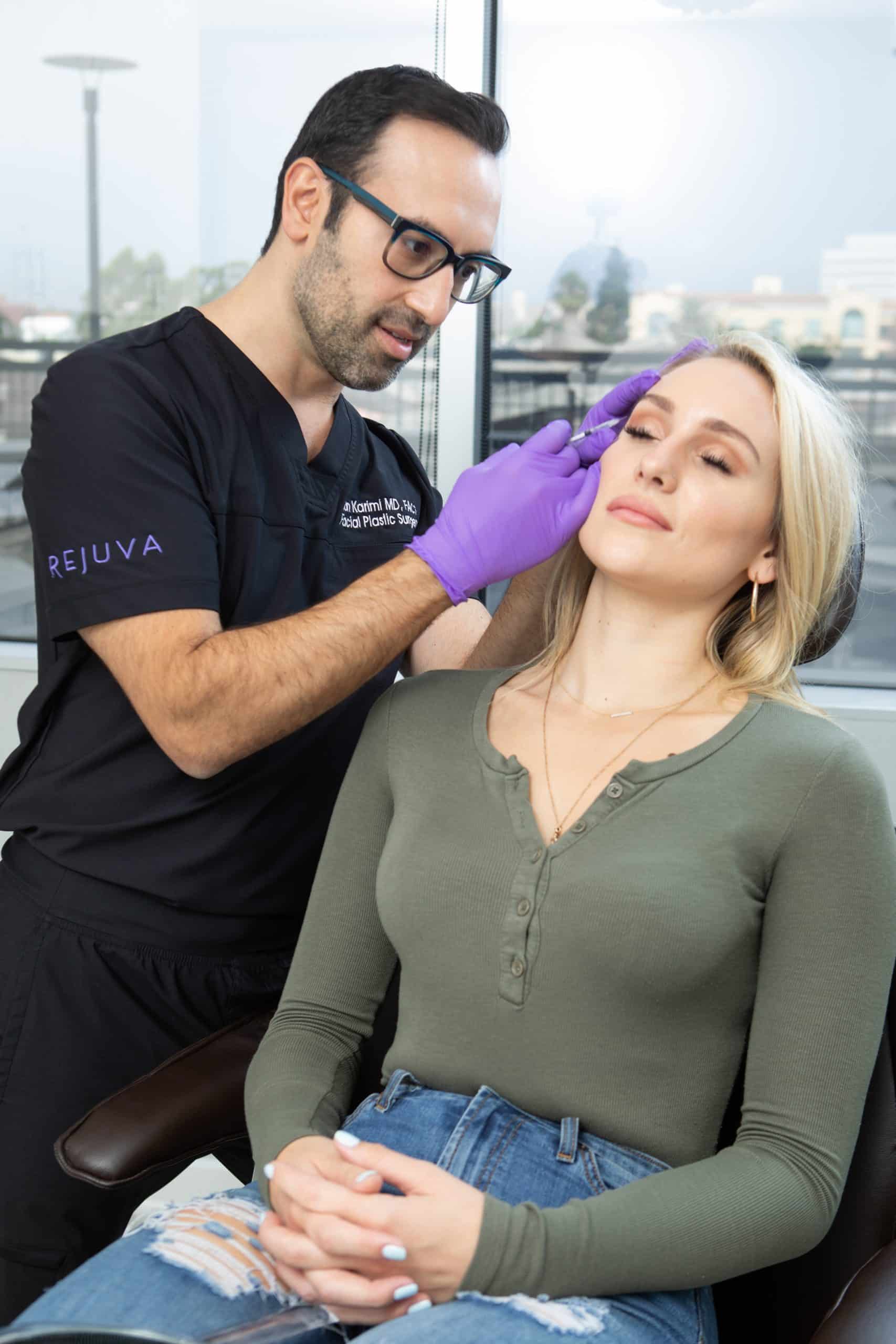 Frequently Asked Questions
Q: WHO IS AN IDEAL CANDIDATE FOR Xeomin?
A: If you want to diminish the appearance of deep wrinkles due to muscle contractions, you may be an ideal candidate for Xeomin treatments. It is especially effective on younger patients who are trying to prevent stubborn wrinkles from intensifying as well as older people whose skin is starting to lose its elasticity.
Q: HOW DO I PREPARE FOR Xeomin?
A: The first thing to do in preparing for Xeomin injections is to schedule a consultation to allow us to evaluate your facial imperfections. You can also discuss your overall health and medical history to ensure you have no reaction to Xeomin. Since it contains no additives, it is often used in place of similar injectables because of the body's ability to tolerate it. Once this is done, we can recommend Xeomin® or another injectable to achieve your desired look.

Q: HOW LONG DOES A Xeomin PROCEDURE TAKE?
A: Xeomin injections take no more than 30 minutes to perform. If other treatments are performed at the same time, it may take longer to complete the entire process.

Q: WHEN WILL I SEE THE RESULTS?
A: The results from Xeomin are visible within a few days and last for several months. To others, the results are noticeable but only in the fact that you look rested and have a glow about you rather than a frozen or expressionless appearance.

Q: WHAT IS THE COST OF XEOMIN?
A:
Costs vary with each patient. There are several factors involved including the number of injections needed and whether other treatments are performed at the same time. We can discuss the cost with you during your consultation as well as our payment and 
financing
 options. We accept cash, checks, and credit cards as well as offer financing through CareCredit®.