With advanced technologies in plastic surgery procedures, body contouring is possible without going through invasive surgical procedures. We use SculpSure® on men and women who want a more sculpted physique that looks younger and toned.
SculpSure is a light-based body contouring treatment designed to reduce or eliminate stubborn fat deposits that are resistant to exercise and a healthy diet. These areas are typically in problem areas like the abdomen or love handles. With SculpSure, these areas can be treated quickly and without any surgery or downtime.
SculpSure is the latest, most advanced non-invasive technique to define and sculpt areas of the body that do not react to a consistently healthy lifestyle with diet and exercise. It offers the following benefits:
FDA approved
Non-invasive requiring no anesthesia
Quick in-office treatment
Return to daily routine immediately following treatment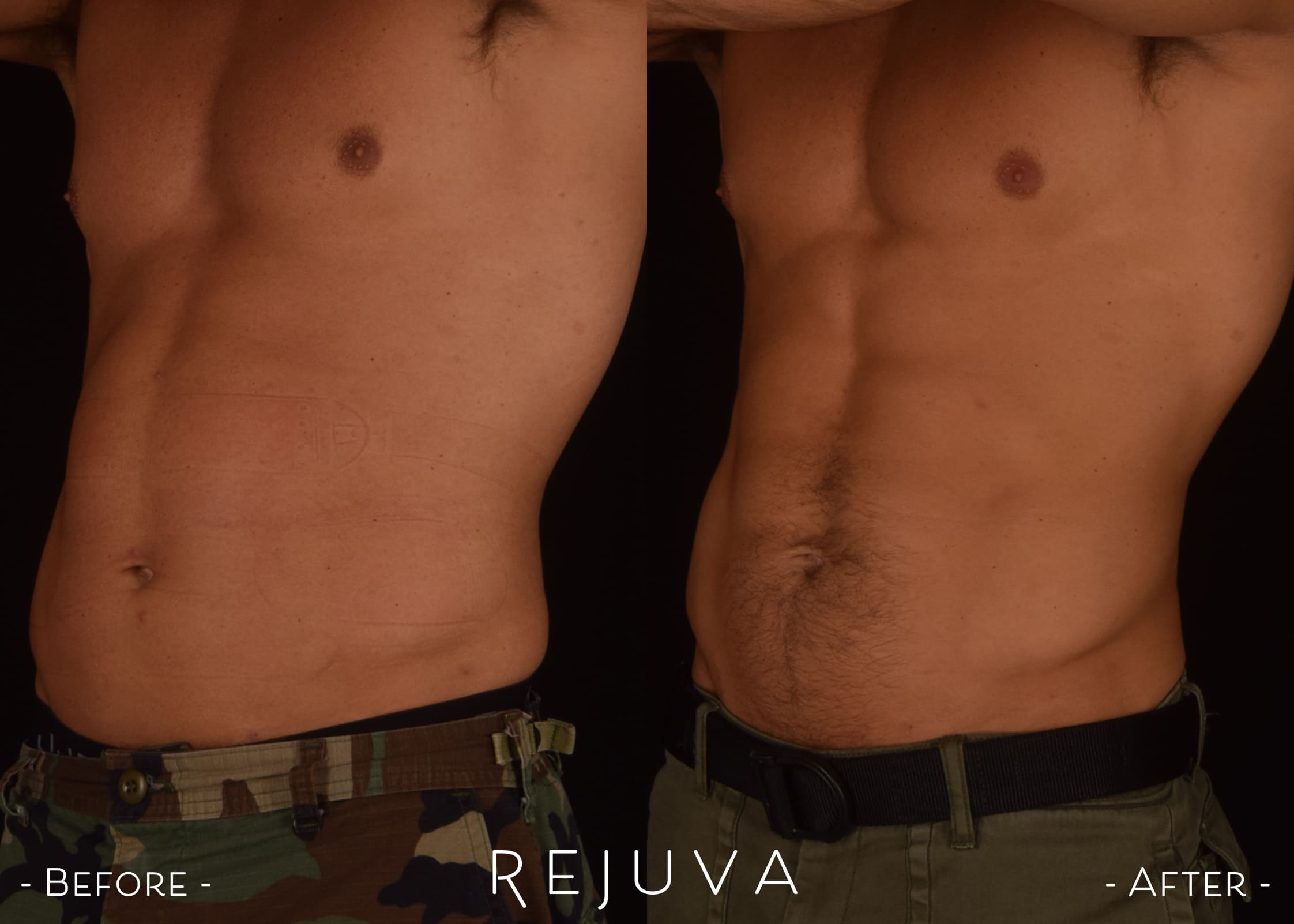 With SculpSure, there is no downtime or recovery with patients returning to their normal daily activities following each treatment. There may be some very mild swelling or tenderness immediately following each treatment, but this resolves itself within a day or two.
Frequently Asked Questions
Q: WHO IS AN IDEAL CANDIDATE FOR SculpSure?
A: The ideal candidate is at or near a healthy weight and is in good physical shape but has fat deposits that do not react to exercise or diet. This is an alternative treatment for those wanting to look more defined but do not want to undergo invasive cosmetic surgeries. Candidates also understand that SculpSure is not a substitute for weight loss and has realistic expectations of the outcome.

Q: HOW DO I PREPARE FOR SculpSure?
A: With SculpSure, we recommend you schedule a consultation to determine if SculpSure is the best option to achieve your desired look. It is very common for the treatment to be performed immediately following the consultation.
Q: hOW LONG DOES A SculpSure PROCEDURE TAKE?
A: Each SculpSure treatment takes about 25 minutes with many achieving their desired look with only one treatment. Depending on the thickness of the area and the desired degree of fat reduction, multiple treatments scheduled about six weeks apart may be necessary to achieve your ideal result.

Q: WHEN WILL I SEE THE RESULTS?
A: The results from SculpSure begin to be seen within about six weeks with the full results within about 12 weeks.

Q: WHAT IS THE COST OF SculpSure?
A: The cost of SculpSure varies with each patient depending on the area to be treated, whether multiple areas are treated and how many appointments are necessary to achieve the desired look. During your consultation, we go over the costs as well as our payment and financing options. We accept cash, checks, and credit cards in addition to offering financing through CareCredit®.