Achieve beautiful skin with the innovative new skin rejuvenation treatment, PicoSure®, performed at Rejuva Medical Aesthetics. 
What is PicoSure Treatment?
PicoSure is a cutting-edge new treatment option available for patients who wish to revitalize their skin and diminish the appearance of age spots, sun spots, acne scars, fine lines, and wrinkles. PicoSure is also highly effective at removing tattoos safely and comfortably.
PicoSure works to deliver rapid energy spurts to the target area to vibrate and break apart pigments in tattoo ink and damaged cells within the skin. Unlike heat-based techniques, PicoSure® incorporates advanced technology to promote a natural healing process and achieve results that are more precise.
The PicoSure laser corrects skin blemishes and imperfections without the use of dermal fillers or harsher laser treatments. The results will vary based on each patient's unique needs and beauty goals, but the procedure has been proven effective in reducing the appearance of:
Age Spots
Wrinkles
Acne Scars
Sun Spots
Tattoo Pigmentation
Discoloration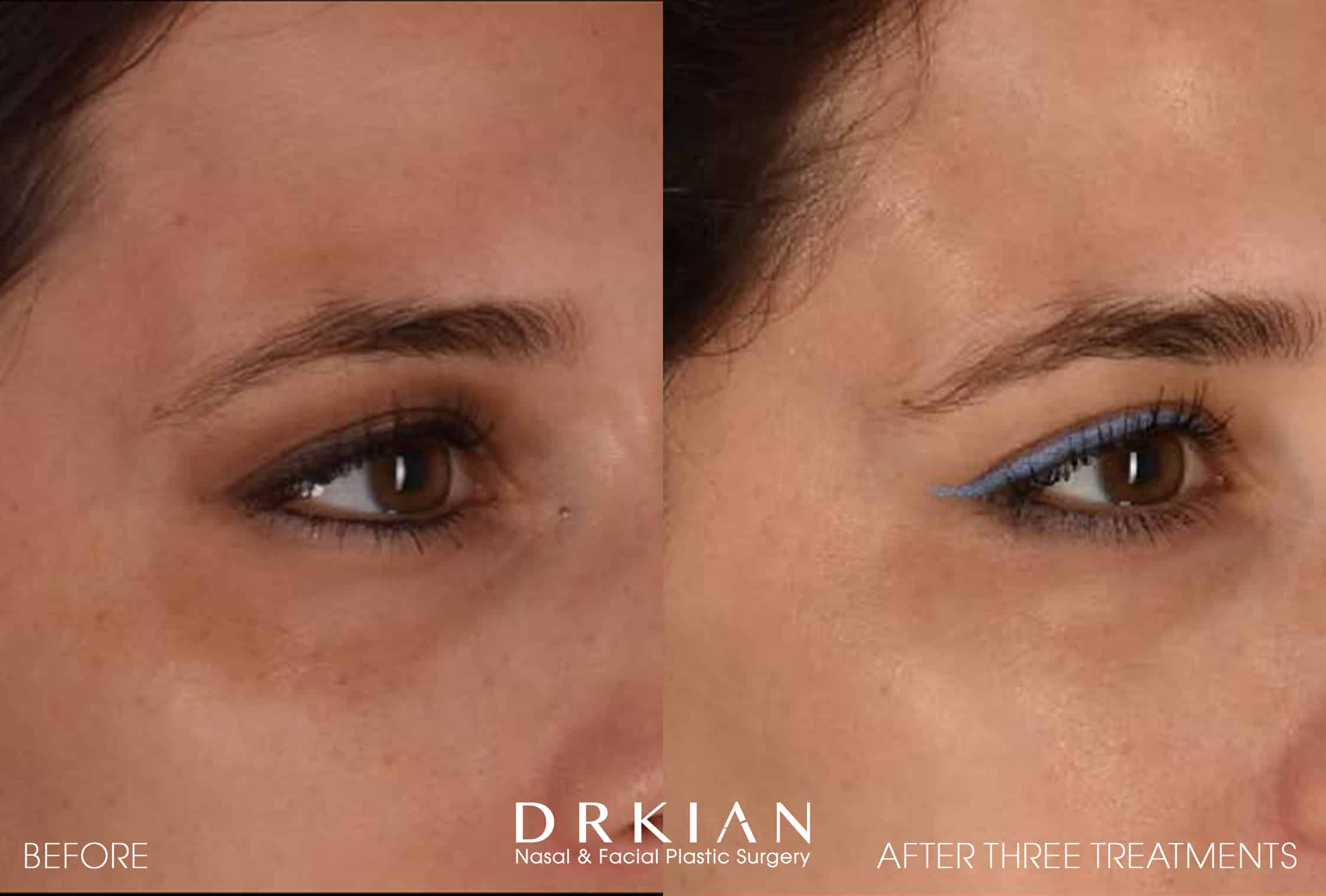 PicoSure® laser treatments treat a number of skin blemishes and imperfections, in addition to the removal of tattoos. Patients who struggle with wrinkles, acne scars, pigmentation issues, sunspots, and discoloration may achieve reduced visibility after their first treatment.
Quick, In-Office Treatment
Virtually Painless
No Downtime
No Scars
Frequently Asked Questions
Q: WHO IS AN IDEAL CANDIDATE FOR the PicoSure laser?
A: Over time, our skin starts to lose its vitality, and it begins to show signs of aging and dullness. PicoSure laser procedures can help to reduce signs of aging and rejuvenate the skin by promoting the natural production of collagen and elastin within the skin. If you are in good general health with no immediate skin conditions, PicoSure® treatments may be beneficial for you.
Q: How Does PicoSure Work?
A: The complex technology behind PicoSure uses a distinctive wavelength of light and a specialized lens to convert the laser pressure from the machine into a gentle pressure that is delivered into the cells. The process kick-starts the body's natural cell regeneration process and causes new collagen production within the skin.