There's a new FDA-approved injectable that makes it possible to reduce the appearance of a double chin without undergoing invasive surgery and a long healing and recovery process. We treat men and women with Kybella® to reduce excess fat accumulated under the chin and to reveal a slimmer, more contoured neckline.
The dreaded double chin no longer must be dealt with surgically. Kybella is a prescription injectable FDA approved to reduce the fat deposits under the chin. It corrects and eliminates excess fat deposits by dissolving fat cells in the area using deoxycholic acid, a natural acid found in the human body responsible for aiding in the digestion of fat found in foods eaten.
This brings new possibilities to people who are very self-conscious about the way their chins and necks make them look heavier than they are. With Kybella, they can achieve and maintain a healthier, more sculpted appearance.
Kybella offers a solution to diminishing or eliminating excess fat without invasive neck lift surgeries, and the following benefits:
Only FDA-approved treatment for fat reduction under the chin
Fast results that improve over time
Permanent results
No downtime or recovery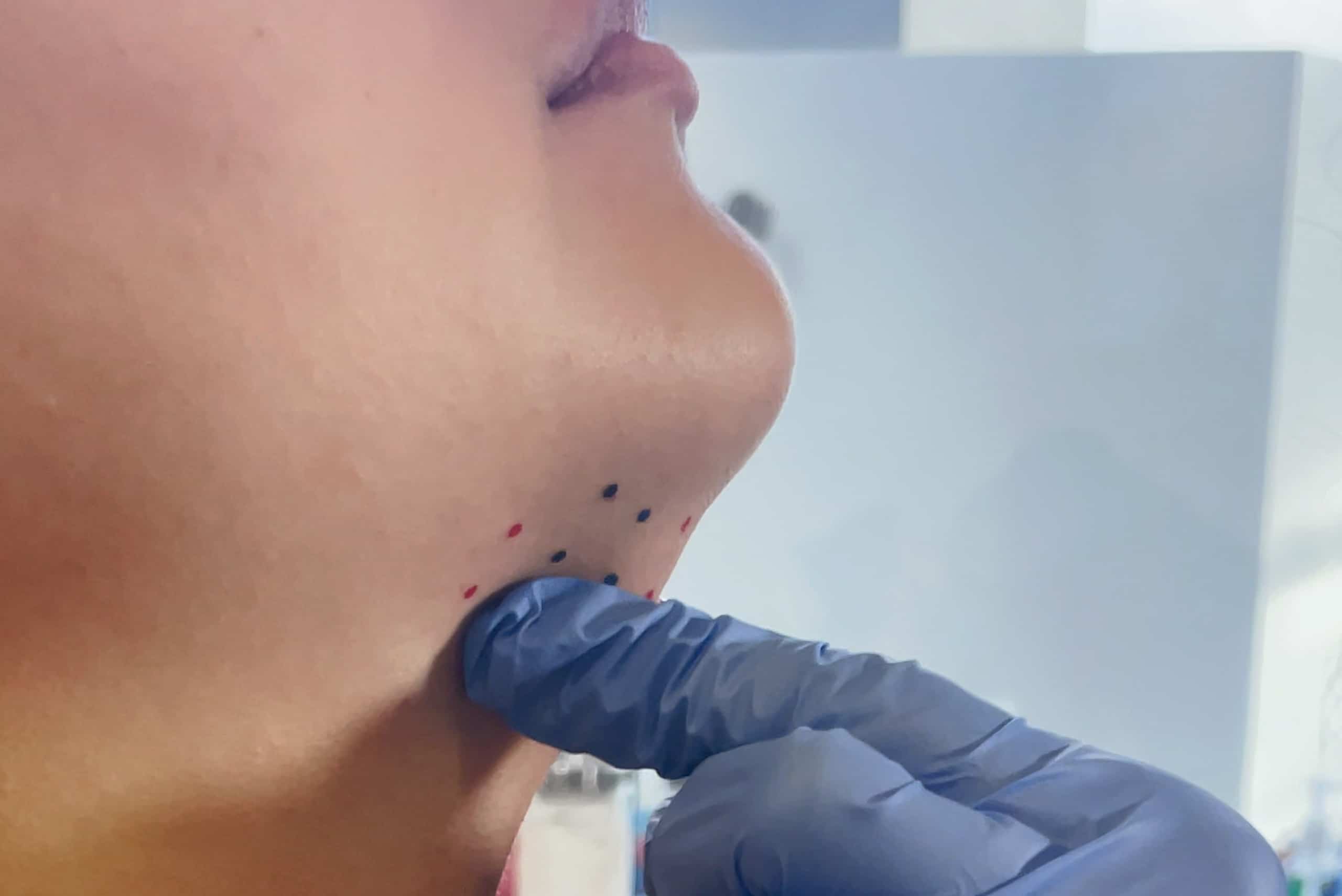 There is no recovery with Kybella treatments. Patients may return to their normal activities immediately following their appointments. On top of that, once the desired look has been achieved, they are permanent. It is necessary to maintain a healthy lifestyle and diet to ensure a sculpted look is maintained.
Frequently Asked Questions
Q: WHO IS AN IDEAL CANDIDATE FOR Kybella?
A: The ideal candidate for Kybella has excess fat under the chin that creates a "double chin" and gives the illusion of being overweight even if the person is fit and healthy. Kybella is chosen as a course of treatment to avoid invasive surgeries that require a lengthy recovery.

Q: HOW DO I PREPARE FOR Kybella?
A: We recommend you schedule a consultation to ensure Kybella is the right option for you. Other than that, there is no preparation for Kybella treatments.
Q: hOW LONG DOES A Kybella PROCEDURE TAKE?
A: It typically takes about an hour for the appointment with most people needing two to six treatments. Each one is spread out about four weeks apart.

Q: WHEN WILL I SEE THE RESULTS?
A:
Most patients typically see results after just one Kybella treatment. The full results may take up to four treatments scheduled about one month apart to achieve the desired look. Since the results are permanent, once they are revealed, no more treatments are necessary.
Q: WHAT IS THE COST OF Kybella?
A:
The cost of Kybella injections differs with each patient and is determined based on the extent of the targeted area, the number of treatments needed, and whether other treatments are being performed at the same time. During your consultation, we review the cost as well as payment and 
financing
 options. We accept cash, check, and major credit cards as well as offer financing through CareCredit®.